Just Released
LIONS OF THE SKY
(NOTE: SCROLLING QUOTES HERE) a crackling-good thriller...The feisty interplay among these killer elites is as irresistible as if one combined the Justice League with the Avengers, swapping out the superhero uniforms for cutting-edge weaponry and scintillating spycraft...Delightfully brutal fun."
—Brandon Webb, NYT Bestselling Author + Entrepreneur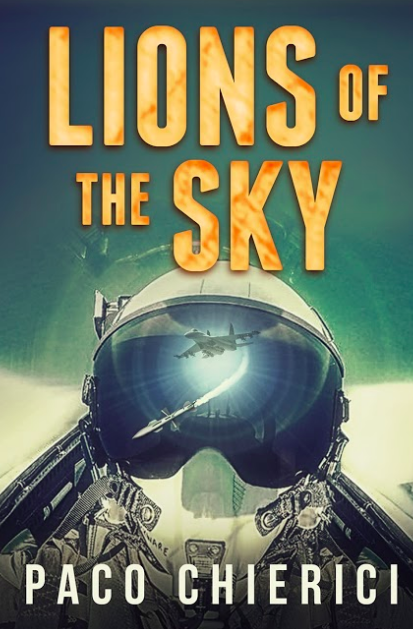 Sam Richardson is a fighter pilot's pilot, a reluctant legend with a gut-eating secret. He is in the last span of his tour as an instructor, yearning to get back to the real action of the Fleet, when he is ordered to take on one last class--a class that will force him to confront his carefully quarantined demons.
During his active duty career in the U.S. Navy, Francesco "Paco" Chierici flew A-6E Intruders and F-14A Tomcats, deployed to conflict zones from Somalia to Iraq and was stationed aboard carriers including the USS Ranger, Nimitz and Kitty Hawk.